Aluminum Foil Take Away Food Container Making Machine
Product Detail
Product Tags
The C1300 machine is designed and developed specially for the aluminum food containers, dishes and trays production. From the coiler, feeding to punching, those aluminum foil containers can be obtained finally.
The main body of C1300 machine is a "H"-frame 80T press. Both in easy mould replacement and surface production, the bedplate of forming machine equipped two movable plate.  The press configured with a servo motor, to make sure the high precision control of feeding step and speed.
 The height of the feeding system is automatically adjustable to match the strip height of the tool currently in use on the press. There are 12 electronic cams (solenoid valves) controlled by a PLC and 12 fixed air connections with pressure regulators, providing easy tool set-up.
Complete Automatic Aluminium Foil Container Making Machine 
Model: C1300 (Four Cavities or Five Cavities Capacity !)
Units: Automatic Feeder+Automatic 80Ton H Type Press+Cavities Mould+Auto Stacker+Scrap Sucker & Auto Presser. 
It fit for all common size Aluminum Foil Container production requested. The Big capacity could to cover big range of size products. Lower power requested than other old model machines. 
Specification: 
1.Raw material: Aluminum foil; Thickness: 0.030mm ~0.280mm; 
Alloy: 8011,8006,3003,3005; Temper O ,H22,H24; 
2.Good Japan's Inverter, PLC and 10inch Touch Screen control system; 
3.Max. width of Aluminum foil: 1300mm; 
4.Max. diameter of Aluminum foil: 700mm; 
5.Core diameter of Aluminum foil: 76mm(152mm as Optional ); 
6.Working speed: 35-80 times/min; 
7.Total Power: 11kw; 
8.Compressed air needed: 0.5- 0.8 Mpa, 0.4m3/min; 
9.Install dimension: 1000*4500*4500mm;  
Frequently Asked Questions
Need help? Be sure to visit our support forums for answers to your questions!
Q1:The raw material ( aluminium foil ).
   A: we are not producing the raw material , but we can recommending some supplier to you .
Q2. I want to make aluminum foil container , what's your suggestion :
A:Please tell me what container size you want to make , like length*width*height(mm) , then I will let you know you should take 60T or 80T press , and I will quote to you mould price accordingly . 
Q3.What else data I should provide :
A:We also need your aluminum foil material for mould testing , about 10kg
Q4. how about Logo:
A:Logo is available , and it's free , and please send me your logo design , we will make for you accordingly 
Q5.Can I use the Auto stacker for my mould :
A:Yes , no problem ,and if your mould is two cavity , we can make two way stacker for you .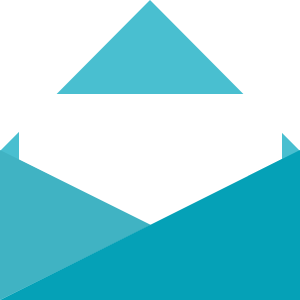 ---
---
Next:
---
Write your message here and send it to us