High Quality Efficient Power Press Aluminum Foil Food Container Making Machine
Product Detail
Product Tags
The C1300 machine is designed and developed specially for the aluminum food containers, dishes and trays production. From the coiler, feeding to punching, those aluminum foil containers can be obtained finally.
The main body of C1300 machine is a "H"-frame 80T press. Both in easy mould replacement and surface production, the bedplate of forming machine equipped two movable plate.  The press configured with a servo motor, to make sure the high precision control of feeding step and speed.
Production Steps:
Feeding material------Punching by the press------Collecting product by the receiving talbe-----Aluminium foil dish
We CHOCTAEK have 3 kinds of aluminium foil container making machine at present:
1. C700, the small one.
2. C1000, the middle one.
3. C1300, the large one.
All of them can be semi or automatic machine.
Frequently Asked Questions
Need help? Be sure to visit our support forums for answers to your questions!
1.Q:The raw material ( aluminium foil ).
   A: we are not producing the raw material , but we can recommending some supplier to you .
2.Q:What is the best suggestion for the new customer?
  A: we will suggest our more experince to our customer based on the different customer different requirements.  Different market the need will be different.
3.Q:We are new in this field, how can we set up a factory?
   A:Dear, don't worry, we did many aluminium foil container making project from 2003 until now, we have enough experience for helping you setting up a new factory, and we can recommendthe raw materialsupplier, formulations, machines, and your factory design & layout, and we will arrange our engineers go to your factory for installation and training, you have Melite Team, take it easy, we are at your services all the time.
4.Q:Did your quotation include mould price?
    A:The quotation which we quote is just the machine price, regarding the mould quotation;We can just quote the price according to customer's required size
5.Q:When your engineers are in our factory, everything is going on well, after they leave our factory, our workers cannot operate the machines, what shall we do?
   A:Firstly, we will let our 24 hours on-line services team to help you check which kind of problem you meet, if we cannot solve the problem online, we will arrange our engineer fly to your site to solve your problem ASAP, your problem is our problem, CHOCTAEK and you are together like a family forever.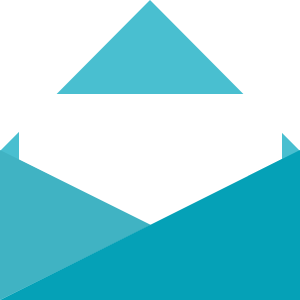 For more CHOCTAEK aluminium foil container making machine and mould details, please feel free to contact with Essia:
E-mail:info@choctaek.com 
Phone/Whatsapp: 0086-18927205885
Skype: essialvkf
---
---
---
Write your message here and send it to us