Aluminum Foil Container Making Machine Manufacturer CHOCTAEK In China
Product Detail
Product Tags
Aluminum Foil Container Making Machine Manufacturer CHOCTAEK In China
Description:
The new design model C1300 machine is developed by our team. C1300 machine is equipped with 3 or 4 ways automatic stacker. This machine can work with big mould, for example 3 cavities, 4 cavities, 5 cavities or 6 cavities moulds. Of cause, it depends on aluminum foil size and shape. We provide the whole production line for producing aluminum foil containers, it includes:
1. Auto-lubricated foil feeder
2. Control panel
3. Length of controller
4. Punch machine
5. Stacker (2/3/4 ways) (Optional)
6. Foil scrap aspirator (Optional)
7. Foil scrap baler (Optional)
We offer the customized serive for alll customers, according to their requirement. For example, we customized machines for our Canada customer with CSA certificate.
Years' experience technician team
Providing the whole solution for producing aluminum foil container
We Have More Than 20+ Years Practical Experience In This Industry
We "Choctaek Machinery Mould Limited" are professional manuafacturer of aluminum foil container machine, aluminum foil container mould and relative equipments. Till to 2021, we have developed and produced over 2500 sets aluminum foil container moulds. Each mould is different from others. In these two years, we are developing the smooth-wall container machine and mould to match the market need. We are keeping on upgrading our technology to ensure quality, and we can customize moulds to meet the special needs of customers all over the world.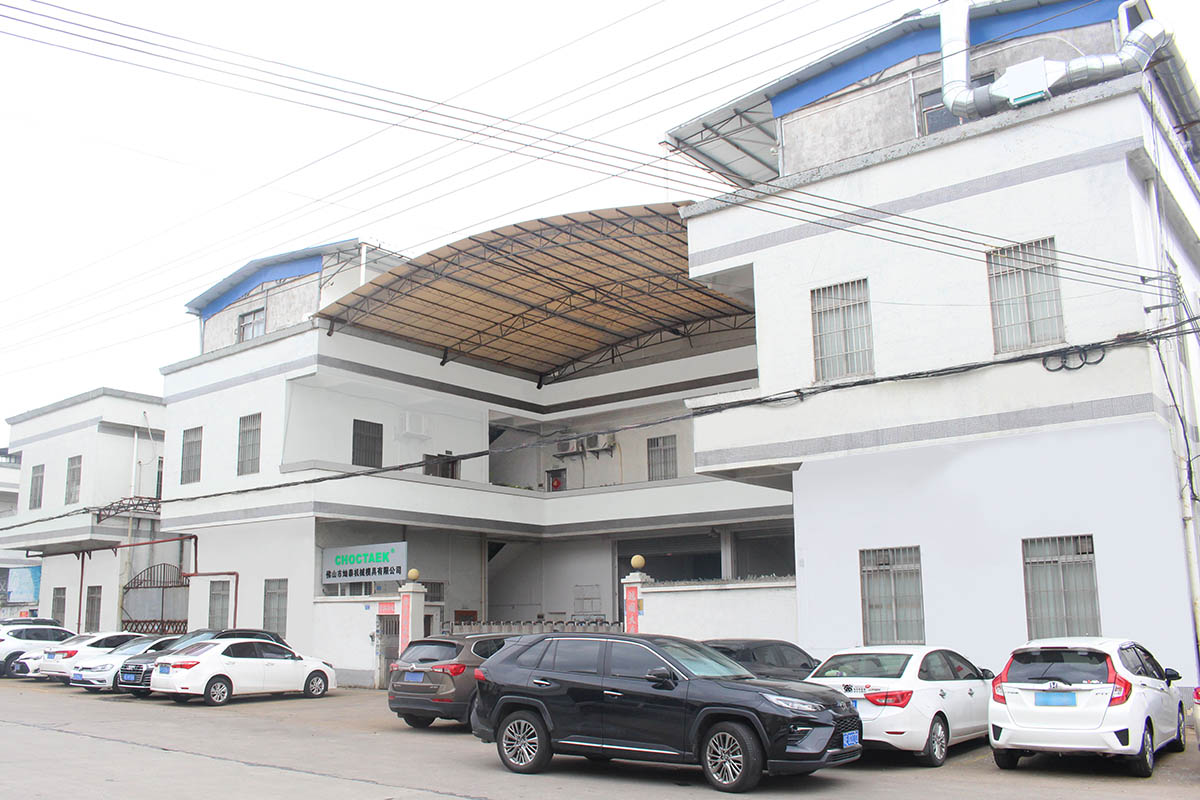 Corporate Culture
QUALITY                            Best quality in China
INNOVATION                     Keep on innovation
SERVICE                           Offer great after-sales service to all customers.
Packing & shipment
We package the all euipments by good quality and sea-worthy wooden crate to protect them well even long shipment.The auto-lubricated feeder, length controller, control panel, stacker and aluminium foil container moulds are packed in wooden case. Punch, sucker and pipe are packed in plastic films, after that punch is fitted on wooden stock/base in order to carry or carriage and transportation.
More information, kindly pls contact Vanessa.
Email: vanessa@choctaek.com
Mob & WhatsApp: 86 18028178413
---
Next:
---
Write your message here and send it to us